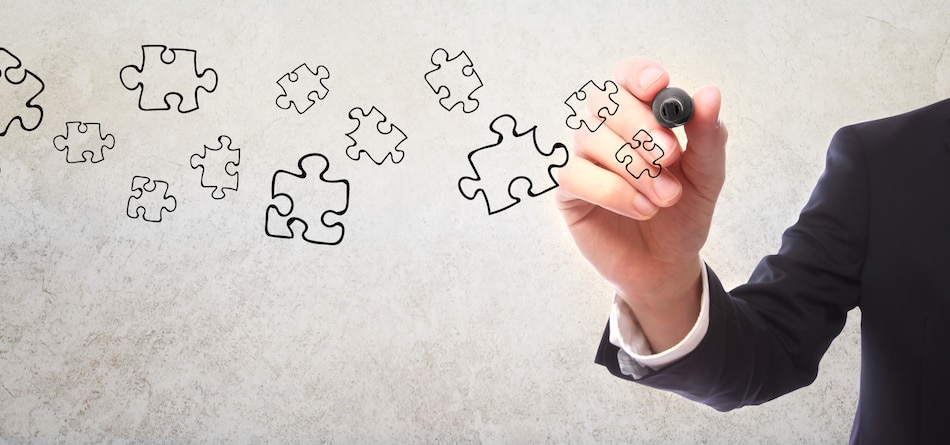 Clear Street began five years ago by launching a prime brokerage business using a proprietary modern technology stack and is now aiming to offer a full service investment bank after expanding into fixed income and imminently into futures.
Andy Volz, chief operating officer and head of sales at Clear Street Group, told Markets Media that the investment bank is a good synergistic add-on to the firm's other businesses that have been growing very quickly. He expects the business to be operational in the fall, subject to regulatory approval. Volz said: "We think we are entering investment banking at a good time."
In the first half of this year there were low volumes of capital markets  and mergers and acquisition activity following the increase in interest rates and other events such as the collapse of some US regional banks, the forced merger of Credit Suisse to UBS, and the negotiations over extending the U.S. debt ceiling.
However, Volz cited the comments from Jefferies during its second quarter results at the end of June as the investment bank said there was a more forward-looking attitude from its investor base and a stronger willingness from corporates to engage in capital formation and other strategic initiatives.
Richard Handler, chief executive, and Brian Friedman, president of Jefferies, said in a statement: "The month of June has brought green shoots in our investment banking and capital markets business and we are growing increasingly optimistic about the return to a more normal environment. While there is always the potential for further adverse developments, with several major impediments behind us and the approaching of a consensus and more stable interest rate environment, we believe the second half of the year could be more productive for Jefferies."
At the end of June this year Clear Street announced that it had hired a team of four to build an investment banking and advisory offering. Upon regulatory approval, the business will provide strategic advisory, transaction, and creative capital solutions to emerging growth companies.
Clear Street hired John D'Agostini from Jones Trading and Nicholas Hemmerly from Bridgeway Capital Partners as co-heads of investment banking. Volz has previously worked with D'Agostini and said he knows how effective he can be in an organisation such as Clear Street. The team will begin by producing research on the healthcare sector, together with advisory, capital markets and private transaction services.
"Healthcare investment banking is less cyclical than other verticals so we thought it was the right place to launch a really valuable offering to our customer base," added Volz.
The ultimate ambition is for Clear Street to become a full-service investment bank across sectors and to lead initial public offerings and other equity capital market transactions.
Volz said: "We expect the total investment banking team to be 30 people within 18 months. We have the client base to launch an investment bank, and all the other large prime brokers are supported by research and an investment banking division."
Investment banking is a competitive field but Volz claimed that a differentiator for Clear Street is that it already offers clearing, settlement, execution and custody. He agreed that investment banking is not as heavily reliant on technology but argued that Clear Street's modern platform allows clients to open accounts very quickly and can offer real-time data.
"We are not encumbered by legacy systems, processes and coverage models," added Volz. "The investment banking team is also excited about using artificial intelligence tools to build models and for their analysis."
Growth strategy
Launching an investment bank requires capital and in April this year Clear Street announced a $270m investment from growth equity firm Prysm Capital. This was the second tranche of a $435m Series B funding which valued the company at $2bn.
Volz said: "We are also registering a securities-based swap dealer which requires capital and international expansion will need to be capitalised."
Chris Pento, co-founder and chief executive of Clear Street Group, said in a statement after the fundraising that the number of institutional clients on the platform increased by 500% and daily transaction volume increased over 300% during the past year.
Pento highlighted that in 2002 the company launched capital introduction and repo businesses, enhanced its securities lending capabilities, and updated and refined its client-facing position, risk, operations, and reporting portals.
In June this year Clear Street also acquired React Consulting Services and its cloud-native futures clearing platform, BASIS, in order to enter the futures market. BASIS will be integrated into Clear Street's existing cloud-native clearing, settlement, execution, and custody platform.
Sachin Kumar, co-founder and chief technology officer at Clear Street told Traders Magazine that the company plans to begin connecting BASIS to futures exchanges in early 2024, subject to regulatory approval.
"With the integration of BASIS, Clear Street's platform will offer clients everything they need to clear, custody, and finance U.S. equities, options, fixed income, and futures," added Kumar.
Clear Street is also aiming to expand outside the US. The firm has applied for regulatory approval with the Financial Conduct Authority to enter the UK, before branching out into Europe and eventually launching into Asia.
Volz said: "This time next year we would like to have a functioning investment banking division and futures clearer, and potentially an entity in the UK."
He added that Clear Street has not yet made any decision on digital assets, as it watches how the regulatory framework develops.
"Our movement into fixed income and the imminent move into futures is really exciting," added Volz. "We can see progress towards our ultimate vision of having one platform that covers all asset classes and all markets with a single source of truth and real-time data."

link