Amelia Earhart's plane wasn't the only vehicle of hers to disappear—her 1937 Cord 812 Phaeton also went missing after her disappearance while flying over the South Pacific on July 2, 1937. After a long hunt to put this beautiful car back together, Earhart's Cord 812 became the 33rd car to be entered into the National Historic Vehicle Register this week.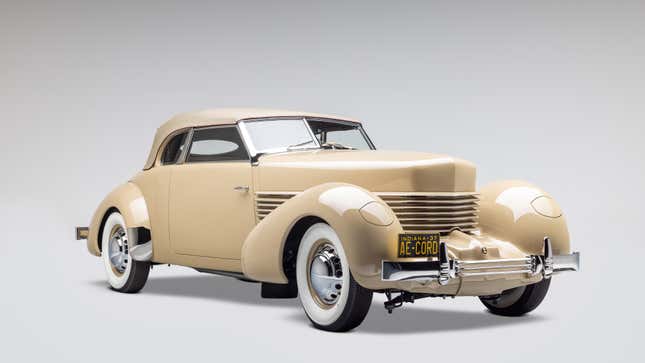 Hagerty announced the induction of Earhart's automobile as a way to honor International Women's Day on March 8. Earhart was an outspoken proponent of getting women in the pilot's seat, but she also spent some time in the driver's seat as well. Unfortunately, she didn't get to spend much time in her 1937 Cord 812 Phaeton—it was purchased a little less than a year before her fateful flight. Shortly after she disappeared, Earhart's husband sold the Cord. The car traded hands several times before it was mysteriously broken up into parts and spread across the country.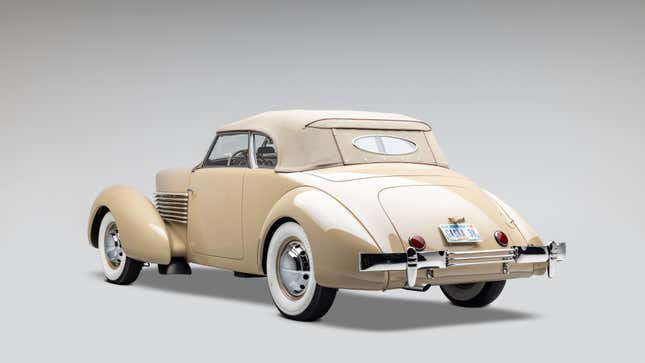 Though this particular Cord has a tragic backstory, the car itself is goregous, and for good reason. From Silodrome:
The Cord 812 and its sibling the 810 were developed by a dream-team of American designers, the project was led by Gordon Buehrig, with young designers Alex Tremulis, and Vincent E. Gardener working alongside.

Buehrig was responsible for a slew of brilliant automotive designs including the Cord 810/812, the Stutz Black Hawk, and the Continental Mark II. Tremulis would later be hired by an ambitious man named Preston Tucker, and would design the Tucker 48. Gardener would go on to design the Gardner Special, and the 1956 Studebakers in Raymond Loewy's design studio.

The most famous feature on the Cord 812 are probably the pop-up headlights hidden in the front fenders, they're raised and lowered by way of dashboard hand cranks and the lights themselves were Stinson aircraft landing lights – Mr E. L. Cord was a major stakeholder in Stinson.
G/O Media may get a commission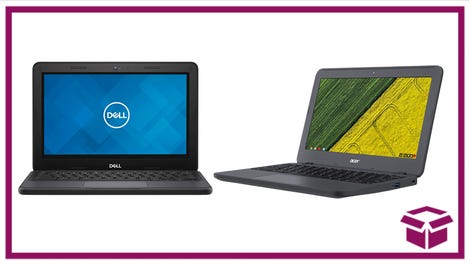 up to 80% off
Refurbished Chromebook Sale
Super Chromebook savings
Choose from two refurbished options, available at StackSocial. The Dell Chromebook 5190 11-inch Touchscreen 1.1GHz 4GB RAM 16GB eMMC is just $80, down from $289, which is 72% off. Or you can pick up the Acer N7 C731 Chromebook 11-inch 1.6GHz, 4GB RAM 16GB eMMC, which is $57, down from its usual price of $289. That's a savings of 80%.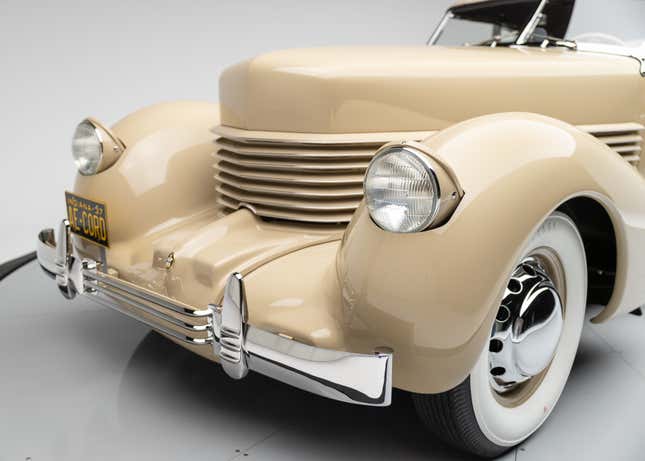 Perhaps it was those aircraft landing lights that drew Earhart to the Cord. Or maybe it was the innovative design; the Cord came with a 289-cubic-inch V8 mated to a semi-automatic electrically selected gearbox. It was also the first mass-produced front-wheel drive car in America, Silodrome reports. Car collector Ray Foster spent years researching and gathering the parts to reassemble the Cord. In 2004, the completed car was restored by LaVine Restorations, Inc to its original specifications after it was sold to the JBS Collection.
As for Earhart herself, the mystery of her disappearance over the South Pacific has gripped the American imagination for decades. It is very likely that Earhart died as a castaway on a remote atoll rather than die immediately in a plane crash. In 2018, research determined with "99 percent certainty" that the bones of a caucasian person found on the remote atoll of Nikumaroro was Earhart, NPR reports.
The Cord will be on display during the annual "Cars at the Capital" celebration hosted by Hagerty. Past cars showcased at the event include one of the few surviving Chrysler Turbine cars and the Black Ghost, a famous drag racing Dodge Challenger 426 in 1970s Detroit.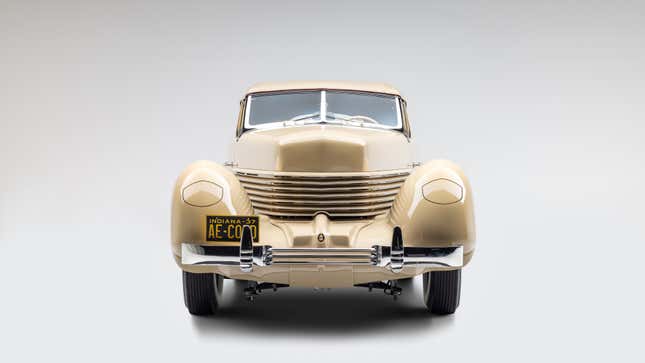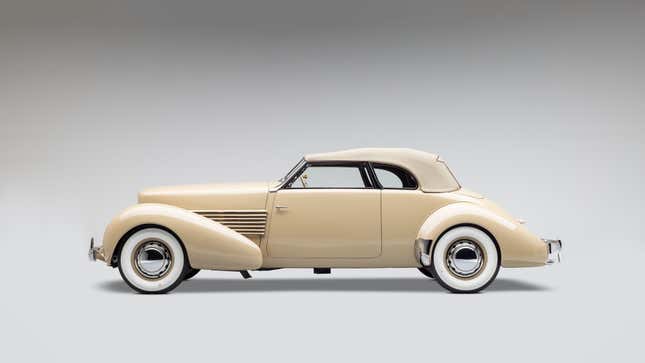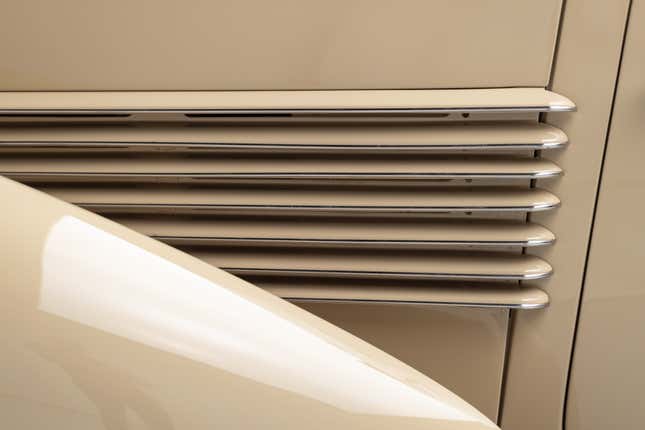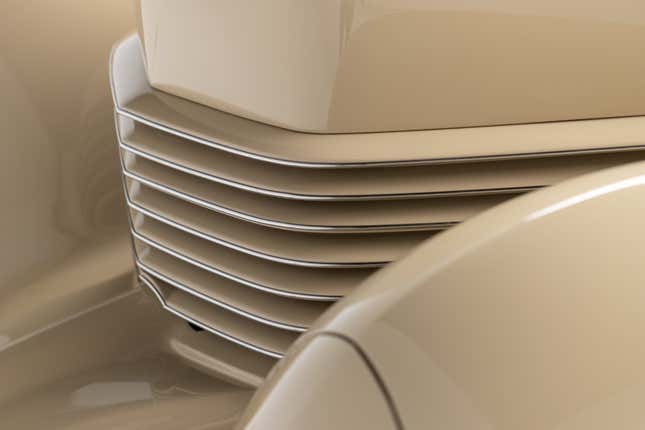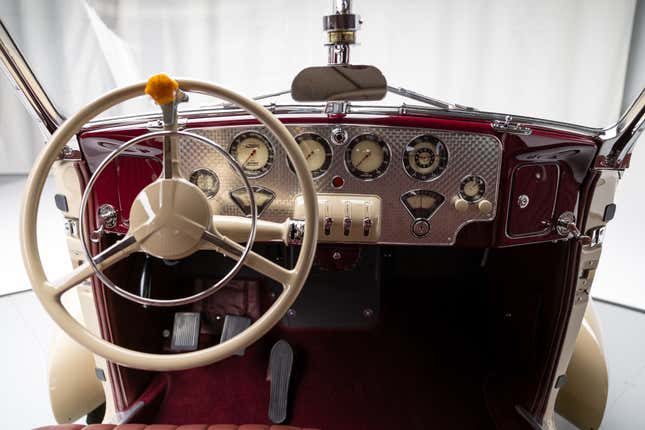 link